*Not all casual workers can say 'cheers' about clubs re-opening (Photo: Emily Kowal)
Casual workers ineligible for JobKeeper and JobSeeker have been told they won't be given shifts when NSW pubs and clubs re-open after the COVID-19 lockdown.
Central News has obtained texts sent by several clubs to casual staff, advising that they intend to "utilise only those covered by JobKeeper" until trade returns to normal.
For 20-year-old university student and casual club worker Jane* from south west Sydney – who spoke on the condition her real name not be used – the prospect of months without shifts on top of an ever-increasing national unemployment rate, has led to immense stress.
"I live out of home, so I have to pay for rent and all the other things that you normally have to pay for when you work," she said.
"But obviously I am not working now and I don't get JobSeeker or JobKeeper. I was lucky enough to get Youth Allowance, but even then I am always stretching it.
"We were basically told that those on JobKeeper would be given the first lot of shifts, but they didn't give us a time frame. I don't know long this could last for, it could be a couple of weeks, it could be months, we are just not too sure."
There is no suggestion these clubs are doing anything wrong. Casuals new to the workforce say it's just another example of how they've been overlooked in the government's support measures.
According to Treasury,
the $70 billion JobKeeper scheme is "designed to help businesses  affected by the Coronavirus to cover the cost of their employees' wages, so that more employees can retain their job and continue to earn an income".
Bartender Bailey Phillpotts fears this means businesses will rely solely on subsidised workers, leaving new and younger staff members forgotten.
"It feels like most businesses are going to cut losses as best they can, and use this as a way to keep the cheapest workers on," he said.
The 21-year-old university student from the Hunter Region has been deemed ineligible for both JobKeeper and JobSeeker but has been without an income since the emergence of COVID-19. He says he "doesn't have debts" but the loss of work has crippled his savings and independence.
He had hoped the re-opening of clubs and pubs would mean that shifts were given not only to subsidised workers, but also to those who aren't receiving anything.
In an emailed response to Central News, a spokesperson for the Fair Work Ombudsman said workers with concerns about entitlements and obligations are encouraged to contact the Ombudsmen. Additionally, the following resources have been made available.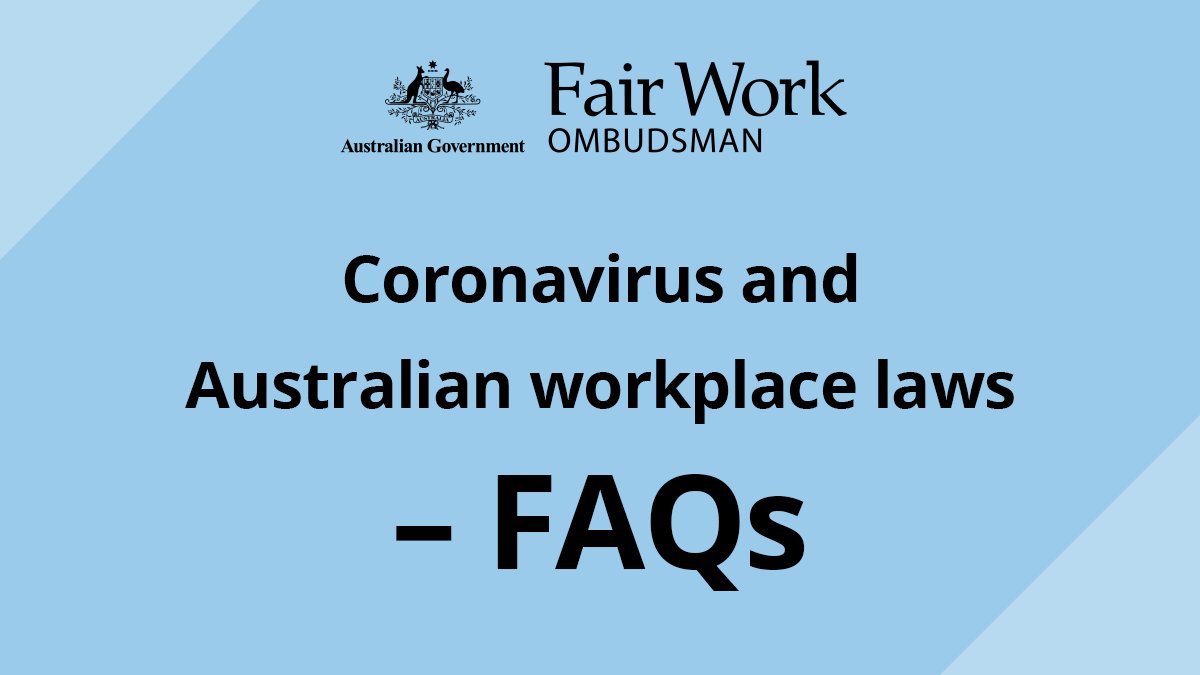 Infoline: 131394
Interpreter service: 131450
For those on JobKeeper, the return to work presents a different set of challenges. Despite
laws prohibiting employers
from requesting unreasonable additional hours, some club workers say their bosses are unfairly extending shifts.
One casual worker at a club and entertainment centre in Penrith, said all eligible staff were told in a meeting that they are "required to work the max amount of hours to make up for the $750 a week [payment before tax] from JobKeeper".
The full-time university student – who also asked to remain anonymous – said that had doubled her hours.
"It's around 30 hours a week and I was only doing a maximum of 15 hours before the virus kicked in. I have never had to work 30-hour weeks before. I am a uni student… you study full-time and you look forward to the breaks.
"Other employees not on the benefit will be 'stood down' until trade starts picking up."
The JobKeeper payment has been controversial from the beginning. In a survey of more than 400 hospitality workers across Australia, it was found that 70 per cent were either ineligible for JobKeeper, or their employer had not applied on their behalf.
— Emily Kowal @KowalEmily